I have a rotated UI ImageLabel with a finish-line pattern I want to stretch diagonally from the bottom left corner to the top right corner of the screen, like so: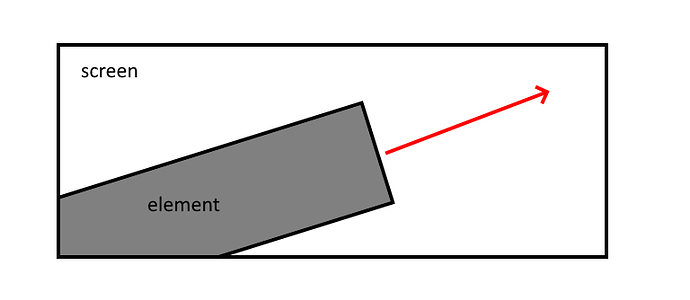 At first I simply tried moving it across the screen, but this creates a disorienting effect because of the moving black-white pattern. So instead I wanted to try changing the scale of the ImageLabel. For non-rotated UI elements this would work well because you can set the AnchorPoint.X to 0 and increasing the Size.Scale.X would make the element expend towards the right, but when you are working with rotations, there's an issue; The rotation of an object is applied at its center rather than its AnchorPoint, so if you were to scale the ImageLabel, it will not stay in place due to this rotation behavior.
Does anyone have any suggestions on how I can achieve my desired effect?